2 November 2018
Asbestos remains UK's biggest workplace killer
The latest statistics released on 31st October 2018 by the Health and Safety Executive show more people are dying from an asbestos related disease than any other workplace related exposure.
Deaths from mesothelioma have increased, rising from 2,542 (in 2015) to 2,595 (in 2016) with a similar number of lung cancer deaths linked to past exposures to asbestos.
Combined, these figures represent over 5,000 asbestos related deaths per year.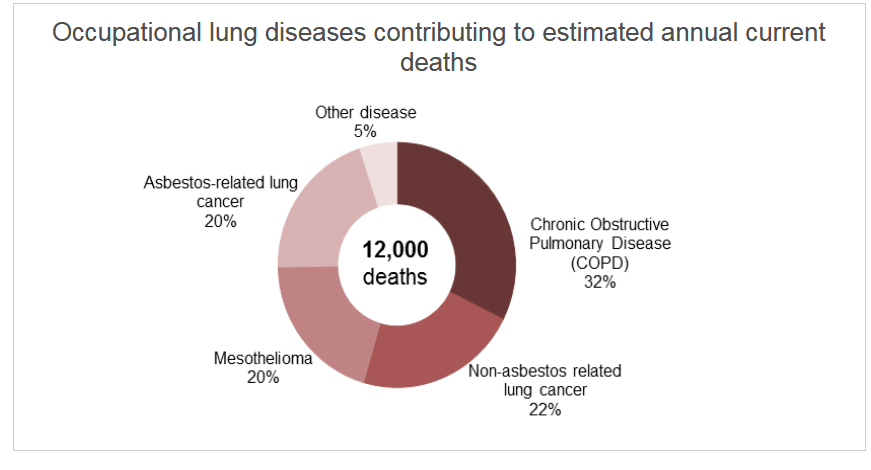 Source: HSE statistics summary 2018
There are a total of 13,000 deaths each year estimated to be linked to past exposure at work, primarily to chemicals or dust. Lung disease accounts for around 12,000 of these 13,000 deaths, highlighting the scale of the problem.
It is projected that there will be approx. 2,500 mesothelioma deaths per year for the rest of the decade before numbers begin to decline.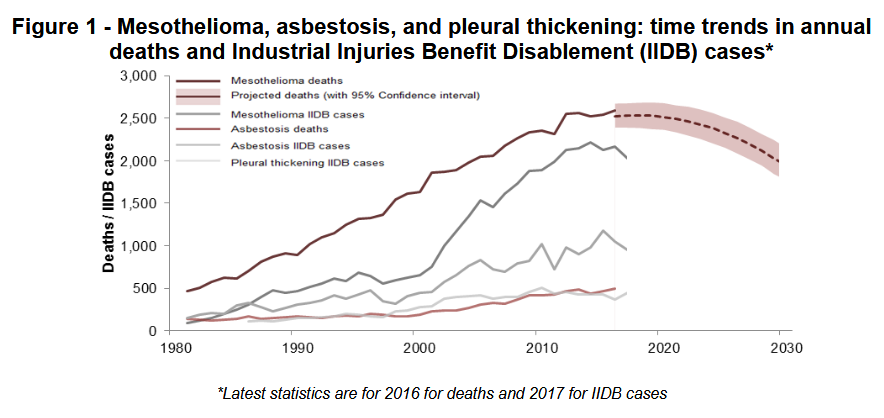 Source: HSE  Asbestos related disease 2018
These figures highlight the importance of information, instruction and training. Asbestos is still present in many buildings built or refurbished prior to 2000. Every employer must ensure their employees have the skills and knowledge to safely deal with asbestos in their day to day activities.
Enquin Environmental offers the following UKATA registered courses:
Asbestos Awareness
Asbestos Awareness Refresher
Asbestos Awareness for Groundworkers
Asbestos Awareness for Waste Management and Civic Amenity Site Operatives and Managers
Non-licensable work with asbestos including NNLW
Non-licensable work with asbestos including NNLW Refresher
Non-licensable work with asbestos including NNLW for Waste Management and Civic Amenity Site
Duty to Manage: extension to Asbestos Awareness
Enquin Environmental is a team of independent, qualified and highly experienced asbestos consultants. We provide our clients with impartial, practical advice, guidance, surveying and analytical services throughout the UK. Further information on our services can be found on our website here.