Services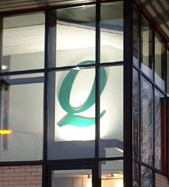 Enquin Environmental offers a wide range of asbestos consultancy services to help clients manage their asbestos and comply with Legislation.
Managing your asbestos
If your building has had an asbestos survey, you are well on your way to complying with the law. However, remember that this responsibility is on-going and legislation requires you to prove that you are managing the asbestos in your building.
To manage the asbestos, you need to:
Establish your Policy on asbestos
Prepare an Asbestos Management Plan
Put the Plan into action
Review and monitor your Asbestos/ Management Plan
Enquin can help you comply with the Legislation at each stage.
We specialise in the following services:
To speak to one of our asbestos management experts, call us on 02920 535090 or complete the contact form.