Culture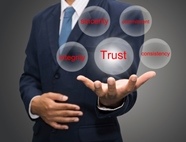 We believe in a culture where our people are our greatest asset and our business is based on providing a professional working environment, where they can develop to be the best that they can be.
We are looking for people that can compliment our four main core values:-
Professionalism
Integrity
Trust
Accuracy
Enquin Environmental wish to build upon our existing well-established brand; we rely upon our highly skilled staff to service our Clients, who come back to us time after time for our services.  Join us and take the opportunity to make a difference to our company and your future.
We employ approximately 30 people and while enjoying all the benefits of being part of an established business, you'll never feel like just a number – more like part of the family.
We combine a great benefits package and the potential for you to be a valued member of our team.  Sound great to you – then we'd love to hear from you.
Interested? send us your CV, along with a covering letter to asbestos@enquin.co.uk