Management Plans & Re-Inspections
Management Plans: Documenting your policy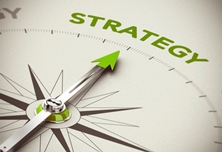 If asbestos containing materials (ACM's) are identified during a survey, legislation requires you to have an Asbestos Policy and Asbestos Management Plan to control and implement your Policy.
Enquin Environmental can help you develop this Policy and Plan and incorporate them into a documented system to comply with Regulation 4 of the Control of Asbestos Regulations.
It is important to make sure you review your Asbestos Management Plan at least annually to ensure the effectiveness of the current Management Plan, especially if the building changes use or the company structure or policies change. There should be periodic checks to make sure that the arrangements and procedures for managing asbestos are working and that people are fully aware of what they should be doing to comply with the duty to manage.
Enquin can help you do this by providing compliance reviews and gap analysis audits.
Re-Inspections: Making sure you stay compliant
Any identified or suspected ACM must be inspected and its condition assessed periodically, to check that it has not deteriorated or been damaged. We can help you do this by setting up regular re-inspection dates, or you can simply call us and book a re-inspection when you need to.
If you are considering doing re-inspections yourselves, please ensure you have the insurance cover to allow you to do this.
We are accredited through UKAS as an Inspection body for Surveying of Asbestos in Premises for the following types and range of Inspection:
Management Survey – domestic, commercial and industrial premises
Refurbishment and Demolition Survey – domestic, commercial and industrial premises
Priority Assessments – domestic, commercial and industrial premises
Re-Inspection of identified or suspected asbestos containing material in surveyed premises
View our UKAS Inspection Certificate and Schedule here.
To speak to one of our asbestos management experts, call us on 02920 535090 or complete the contact form.