UKATA Duty to Manage
Who should attend?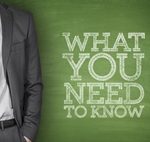 The Duty to Manage Course: Extension to Asbestos Awareness is for those requiring an overview of managing asbestos and the legislative requirements. It's relevant for job roles such as Dutyholder's Assistants, Landlords, Building Owners, Surveyors, Managing Agents and any person assisting Dutyholders in the compliance with CAR 2012 Regulation 4.
Aim:
To provide the delegate with a basic understanding of the legislative requirements of CAR 2012 with particular reference to the Dutyholder and who that could be, the surveys available, what to expect in a survey, and the asbestos management plan and its use and requirement.
Course Content:
Asbestos Awareness Training
Regulation 4 – Duty to Manage Asbestos in Non-Domestic Properties
Asbestos Surveying
Asbestos Survey Report
Understanding the need for an Asbestos Management Plan
Defining work which is Non-Licensable and Licensable (inc NNLW)
Managing Asbestos Projects
Course duration:
One Day (8 hours)
In -house Cost:
£795.00 +VAT
(plus any disbursements)
Course fees include UKATA registration and Certificate
This course is available in-house at a location of your choice or at our training centre in Cardiff.
Certification:
Upon successful completion of the course all delegates will receive a UKATA Duty to Manage certificate.
This course is CPD registered and 8 hours will appear on your certificate.
Download the Duty To Manage syllabus
To speak to one of our Asbestos Training experts, call us on 02920 535090 or complete the contact form.