Portfolio Management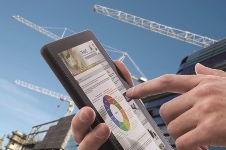 Many of our clients have property portfolios which require an organised approach to asbestos management.  Enquin Environmental can undertake surveys across a diverse range of property types and manage the process on your behalf.
Using TEAMS, a web-based software portal, you can manage asbestos across an entire property portfolio. We will provide you with live interactive access which allows you to view items such as asbestos reports, the site diaries, air test certificates and bulk analysis reports.
Information is readily available on specially designed screens, with clear navigation and extensive search and filtering tools. Access can be given to clients, any assigned partners or contractors to ensure asbestos information is readily available, anytime, anywhere.
TEAMS portal:
Full management of entire portfolio
Risk assessment criteria in accordance with HSG264 and HSG227
Secure access with complete visibility of data
Accessible from any location, via computer, portable device or phone
Storage of policy documents, management plans and removal documents
Entirely web-based
Interactive live access to asbestos survey reports, site diaries, air test certificates and bulk analysis certificates
Unlimited users with varying levels of access including super users and read only users
Professional back up and disaster recovery
Full support service
Main features include:
Compliance overview
Interactive documents including survey reports, management plans, asbestos registers
Priority and material risk assessment scores
Live and up to date survey progress reports
Search to instantly view reports
Assign restriction notes to a particular building
Detailed sample information with scoring and photographs
Data easily extracted in multiple formats
Full activity traceability of all users for auditing purposes
TEAMS meets the requirements of UK legislation and is based upon HSG264-The Survey Guide and The Control of Asbestos Regulations 2012.
Contact us today for a free no obligation demonstration.