Air Monitoring *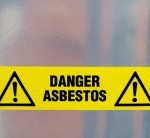 Air monitoring during removal or abatement works establishes whether asbestos fibres are present in or around the area. It is a legal requirement for monitoring during licensed removal works.
* UKAS accredited
Air monitoring is conducted by sampling a known volume of air through a sampling pump and then analysing the slide mounted filter membrane via Phase Contrast Microscopy (PCM).
Our air monitoring service is fully mobile, allowing us to be reactive and provide real time on-site set up and results when it matters. Our highly trained (minimum BOHS P403/P404), highly experienced Analysts and Consultants can attend site, offer advice and undertake all types of air testing.
Our full range of air monitoring services includes
Background Monitoring
Reassurance Monitoring
Personal Monitoring
Enclosure Leak Testing
* UKAS accredited
Enquin Environmental has a fully equipped, state of the art, mobile laboratory to meet demand on site for this facility. The mobile laboratory is fully autonomous with its own power, lighting and heating and can also be connected to mains power when this is available.
We also regularly undertake air testing in emergency scenarios – ensuring a rapid response in situations where Asbestos Containing Materials (ACM's) may have been inadvertently disturbed, providing piece of mind along with suitable advice to Clients and Building Occupants.
A periodic Background monitoring program in locations where ACM's are present but have not been disturbed can also be used to compliment a robust asbestos management strategy giving confidence to building users that they are safe in their day to day activities.
Enquin Environmental can help in all aspects of the project process from a full service package that includes:
Prioritisation and review of asbestos survey report recommendations
Production of scope and specification documents
Tendering and appointing contractors
Smoke testing and analytical attendance
Four stage clearance *
* UKAS accredited
All of our air monitoring services are undertaken on our TEAMS enabled tablets allowing for clear and concise, instantaneous electronic reports which can be printed and issued on site as required.
The HSE recommends that the Client appoints the Analytical Company direct rather than be appointed by the Licensed Asbestos Removal Contractor to ensure independence and avoid any potential conflict of interest.
All air monitoring must be undertaken by a UKAS accredited company in accordance with ISO 17025 and HSG248: Asbestos: The analysts' guide.
View our UKAS Testing Certificate and Schedule here.
To speak to one of our asbestos management experts, call us on 02920 535090 or complete the contact form.